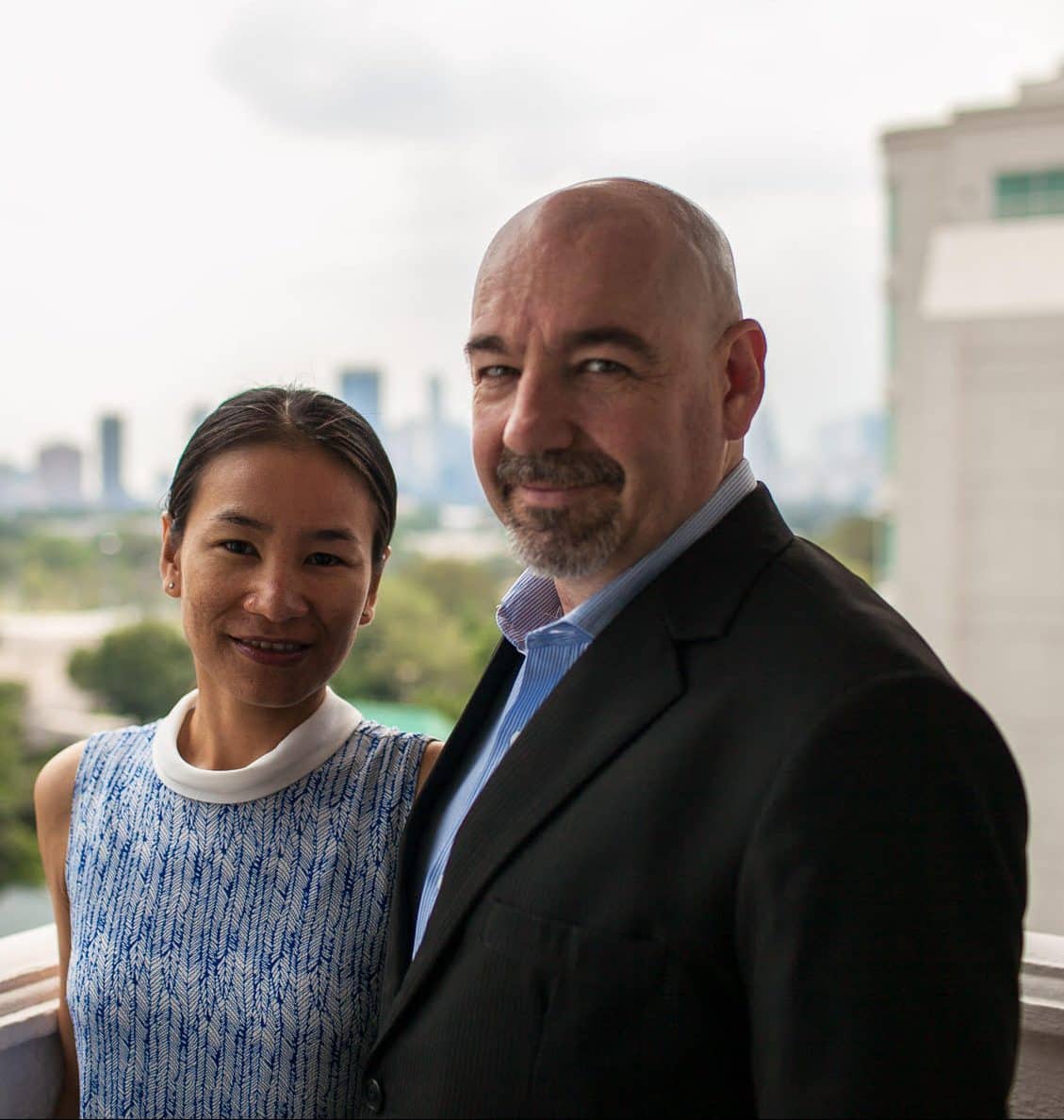 We are an immigration consultancy company that specialises in Australian visas. We work on all types of Australian visas and can give help at any stage of your application. We offer competitive prices and provide you with a clear and simple quotation.
If you are seriously considering emigrating to Australia and want to give yourself the very best chance of a successful visa application please either give us a call on +66 (0) 95 085 3355 or +61 (0) 8 6102 1005 or enquire online now.
Firstly, no one can guarantee you a visa or make promises about the outcomes of your visa, so don't be fooled by someone who says they can.
We are licensed, legally trained and registered which means not only do you get quality work, you also have a complaints procedure that guarantees the quality of our work. We are also required to have insurance in case we are negligent or fail in our duties. You have a qualified lawyer and migration agent working on your application.
Anyone can submit their own visa applications, but visas can be complicated and the laws change fairly often. Using us means you are up to date with the latest knowledge, information and the law.
We are also experienced in lodging applications and know what is required and will help you complete the best application possible.
It can also be very confusing which visa is the best to apply for, what should be included in your application and what is needed.
Finally, if you complete an application and it is not approved because of a simple mistake this can be very upsetting and a waste of money, as well as time and you may have to wait much longer to be able to get a visa approved again.
Also note that if any information in your application is incorrect or misleading then you could be banned from applying again for 3 years, or in a worst case scenario 10 years so it is much better to work with a professional.
Dear Khun Simon
Thank you so much for my Australian Visa, I use to try make my own visa for a few times but always failed, no pass, I prepare all information and documents following what the VFS tell me but still not pass, until I drive pass and I see the big sign SW Consulting (Asia) Co.,Ltd Then i call to consult, Simon give me a very good advice.
Finally, my 3rd try and visa is successful from Simon SW Consulting (Asia) who help me Thank you very much.
Best Regards
Supitcha Sudadet
ดิฉันขอขอบคุณมากๆ นะค่ะ สำหรับเรื่องการทำวีซ่าไปออสเตรเลียในครั้งนี้ ดิฉันเคยยื่นทำเรื่องเองมาแล้ว 2 ครั้ง แต่ก็ยังไม่เป็นผลสำเร็จ ยังไม่ผ่าน เอกสารก็เตรียมตามที่เจ้าหน้าที่แจ้งมาครบ แต่ก็ยังไม่ผ่าน จนดิฉันได้ขับรถผ่านพบกับป้ายที่เขียนว่า SW consulting (ASIA) และได้โทรปรึกษาดูและได้เจอกับคุณไซม่อน คุณไซม่อนให้คำแนะนำเรื่องการเตรียมเอกสารทุกอย่างได้ดีมาก และในที่สุดการยื่นเรื่องการทำวีซ่าไปออสเตรเลียของดิฉันในครั้งนี้ ครั้งที่ 3 ได้เป็นผลสำเร็จด้วยมาจากคุณไซม่อน SW consulting (ASIA) เป็นผู้ช่วยแนะนำ และ ช่วยเดินเรื่องให้ทั้งหมด ต้องขอขอบคุณ คุณไซม่อน เป็นอย่างยิ่งนะค่ะ.
Best Regards
สุพิชชา สุดาเดช
I used to filing apply for Australia Tourist Visa by myself at Bangkok but i was rejected. After that I come back to Phuket and I see the signs SW Consulting (Asia) Co.,Ltd. I decide come for consult, first meet I impress very much with service and friendly of the owner and staff they attentive every detail of client , also high technology and Flexible with any contact, and very convenient for me finally everything pass and successful. I'm very thankful to the professional of SW Consulting (Asia) Co.,Ltd. by Khun Simon and Khun Nitt Wetherell to make my Australia tourist visa pass in this time, I will be back for another visa next time and for sure I also will recommend to my friend too.
Ravipa Tavisawan (A) Phuket, Thailand
ดิฉันเคยดำเนินการยื่นขอวีซ่าประเภทท่องเที่ยวไปยังประเทศออสเตรเลียด้วยตัวเองที่กรุเทพและได้ถูกปฏิเสธ หลังจากนั้นได้กลับมาภูเก็ตและบังเอิญเจอป้ายโฆษณาของบริษัท SW Consulting (Asia) Co., Ltd. จึงตัดสินใจเข้ามาขอคำปรึกษากับทางบริษัท รู้สึกประทับใจกับการให้บริการและความเป็นกันเองของเจ้าของบริษัทและพนักงานทุกท่าน ที่มีความเอาใจใส่ในรายละเอียดต่างๆ ของลุกค้า ทั้งยังมีเทคโนโลยีที่ทันสมัยและมีความยืดหยุ่นในการติดต่อประสานงาน ทำให้ได้รับความสะดวกสบายในการดำเนินการยื่นขอวีซ่า และผ่านไปอย่างราบรื่น ขอขอบคุณในความเป็นมืออาชีพของบริษัท SW Consulting (Asia) Co., Ltd. โดย คุณ Simon and คุณ Nitt Wetherell ที่ทำให้ดิฉันได้รับอนุญาตวีซ่าท่องเที่ยวไปยังประเทศออสเตรเลียในครั้งนี้ และจะกลับมาขอคำปรึกษาสำหรับการยื่นขอวีซ่าในครั้งต่อไป รวมถึงจะแนะนำเพื่อน ๆ มาใช้บริการกับที่นี่แน่นอนค่ะ
Best Wishes,
Ravipa
Thanks a million for your special help. I am really satisfied by your service and I give 5 stars. I would recommend to all of my friends for you. I wish you and P Nitt stay blessed together without worry in your life. You make my day!
Dr Chan
Thank you Simon and Nitt for being so professional and assisting us in getting my girlfriends visa to travel to Australia so quickly.
Gordon Leigh